Nevada law restricts marijuana consumption to private residences until 2021, but sovereignty exempts the Las Vegas Paiute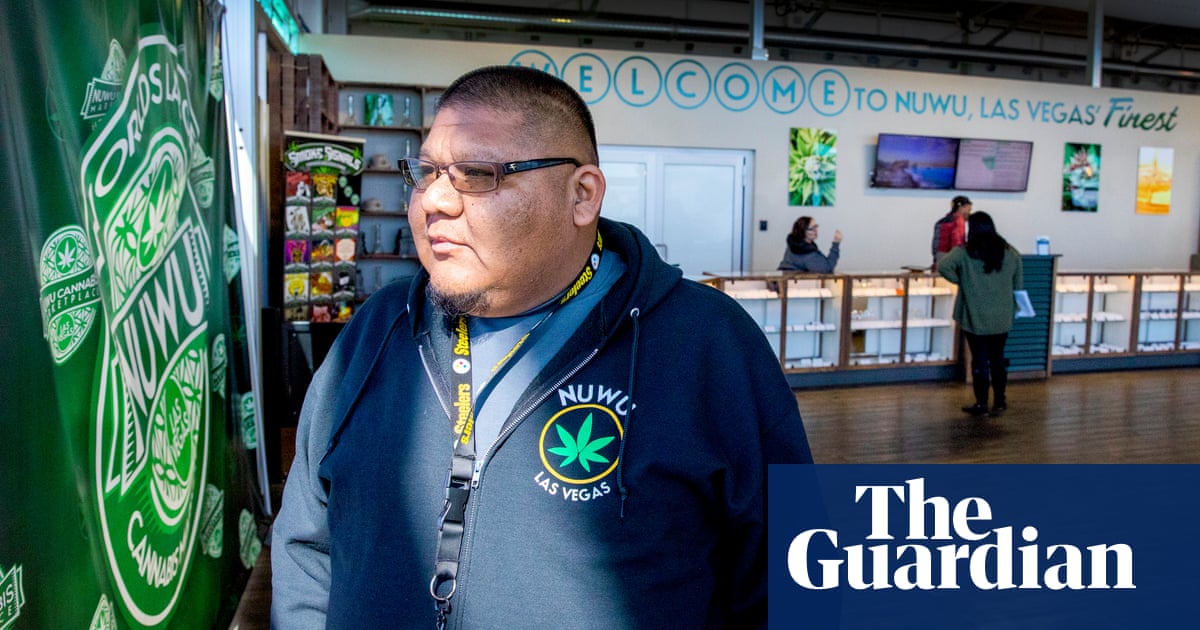 A couple seated at a high top table smoked a joint, while six tourists in a circular booth nearby drank THC-infused beer and reviewed the flower menu. It was the morning of the Southern Paiutes traditional hunt, when tribal youth learn to shoot and harvest mule deer as adult providers, but Benny Tso, 43, was stuck in the Las Vegas Paiutes new cannabis tasting room, taking meetings and making calls.
The Tudinu, or desert people, from whom the Las Vegas Paiute descend, have lived in southern Nevada for more than 1,000 years, spending summers in the mountains and winters by a valley spring until the area was taken over by white settlers. They worked as ranch hands for several decades, and in 1970, the Las Vegas Paiutes became recognized as a sovereign nation, after which they launched several businesses.
In 2017, they opened the NuWu Cannabis Marketplace, a glass-walled, big box structure that half resembles a car dealership.NuWu which means the people in Southern Paiute sits on the tribes colony one mile away from the neon-lit Fremont Street Experience.
Last month, NuWu became the go-to dispensary for many in Las Vegas, and not just because its the only one with a drive-thru window. NuWu opened Nevadas first cannabis tasting room in October. Sovereignty exempts them from a law that restricts marijuana consumption to private residences until 1 July 2021.
On that date, Sin City will no doubt host the kitschiest, most glammed-out cannabis party scene in the world. A dispensary with galactic scale, Planet 13, already has a restaurant and caf space inside its 112,000-sq-ft marijuana superstore near the Las Vegas Strip. But for the next 21 months, this 55-member Southern Paiute band has the pot lounge business all to itself.
We laughed at first about it. Like, oh crap, were going to be weed dealers? said Tso, who served as the tribal council chair for over 10 years. After we got the jokes aside, we started digging into the numbers. It was just a different way to generate revenue for the tribe when we realized we needed to do something to put our people in better situations.
Within a year and half this is going to compete with our other businesses, Tso said of NuWu Cannabis Marketplace. I think weve prolonged our tribe by three to four more generations.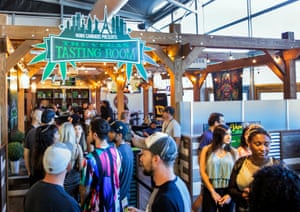 Read more: http://www.theguardian.com/us