In an abandoned chocolate factory in Ontario, Canopy Growth is nurturing global ambitions. But could it thrive in Britain?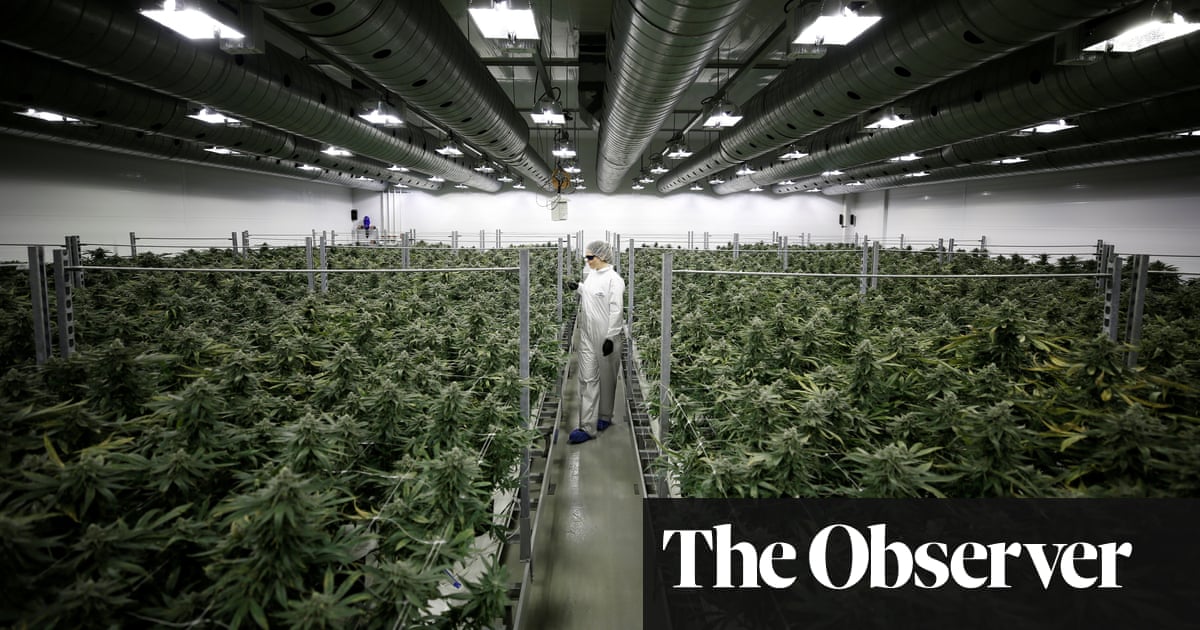 The musky aroma hits you from the car park at the headquarters of Canopy Growth, the worlds largest cannabis company.
Inside this nondescript warehouse an abandoned Hersheys chocolate factory in Smiths Falls, Canada awaits the stuff of a stoners wildest dreams. Myriad rooms teem with row upon row of bushy marijuana plants at various stages of maturity, under intense lamplight, swaying in the breeze of dozens of fans.
A staff member wheels past crates full of pre-rolled joints in their hundreds. Another trolley holds 25 large bags of high-grade dried cannabis bud, a kilogram each, with a combined value of roughly C$250,000 (150,000).
If anyone is the Willy Wonka of weed, its Canopy Growths co-chief executive, Bruce Linton.
Talking a mile a minute, his eyes gleam as he walks the halls of a facility that cost C$150m to build. When I started it was officially the worlds worst idea, because there was no market, he said. There were no regulations and there were officially no patients. I was reluctant to tell my mother I was starting a cannabis business. Now shes a cannabis patient, shes like a drug dealer advising all her friends.
In a timely illustration of how far the business and the image of cannabis has come, he takes a call from Americas home economics queen, Martha Stewart. Canopy has a deal with Stewart that envisages cannabis-infused chews for anxious pets. Martha, youre gonna hate this, I have to call you back. Canada legalised medical marijuana in 2001, but the recent weed boom was fuelled by a regulatory change in 2013 that effectively created a commercial market. Dozens of countries, including Germany, have brought forward their own medical marijuana legislation.
In 2018 Canada became the second country, after Uruguay, to legalise recreational use.
By catching the green wave, Linton has built, in under six years, a company valued by the stock market at 11.5bn, positioned to be the number one global player.
Though Canopy has yet to make a profit, revenues reached C$225m last year. More than half comes from its recreational cannabis brand Tweed, even though legalisation only took hold halfway through the year.
Its success is also transforming Smiths Falls, a former manufacturing town about 50 miles south-east of Ottawa in eastern Ontario, that was down on its luck. Smiths Falls is very conservative, says Tracy, who runs a taxi business. The devil himself could be running as a conservative candidate and hed win. Some people thought, Oh my God, were gonna be growing pot? Its employing so many people that theres no opposition now.
Built by the same Ontario folk who laid railroads and dug canals, Smiths Falls had lost big employers such as RCA, which pressed the first Beatles albums sold in North America. The Ontario Hospital School, a Stanley tools plant and a metalworks all followed suit, with Hersheys dealing the final blow by upping sticks in 2008.
The deputy mayor, Wendy Alford, used to work at Hersheys on the Reeses Peanut Butter Cup production line. She says that Canopy Growth taking over the site has been life-changing for the town.
The company employs 1,300 people, about 800 of them Smiths Falls residents, close to 10% of the population. There are indirect economic benefits, Alford says. Their security trucks needed new tyres, so they all go over to Hanks Tyres and thats just made his year. Hes hiring new people.
Some of the early staff have been enriched by stock options granted when its shares were worth one hundredth of todays price. Its like the Silicon Valley tech boom, albeit on a smaller scale.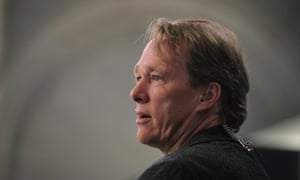 Read more: http://www.theguardian.com/us